December is passing quickly. We are already at two-digit numbers, and I have still so much to do before Christmas. Opening the calendar every morning is however one of the things I will always find time for. Here is what we got today…
Given we passed through the brick wall behind the Leaky Cauldron yesterday, it is not surprising that today's model is from Diagon Alley. More specifically, we are now at Gringotts Bank.
10 December model
Yesterday, we got no less than 23 pieces in the plastic bag. We're far from that today, but it is still a decent model in terms of size with 12 pieces overall (none of which are spares).
From the pieces, you are to build one of the desks used by the goblins to serve customers in the wizarding bank. Below I've broken down the build into smaller steps, if anyone found the instructions hard to read.
Here is what the desk looks like from the customer side.
I have covered Gringotts bank in quite some detail in previous posts – such as my custom model of the bank and the Ukrainian Ironbelly Dragon i subsequently built.
Below is a photo of how the bank looked like in the movies (though it is a recreation recently added to the Warner Bros. Harry Potter Studio Tour London).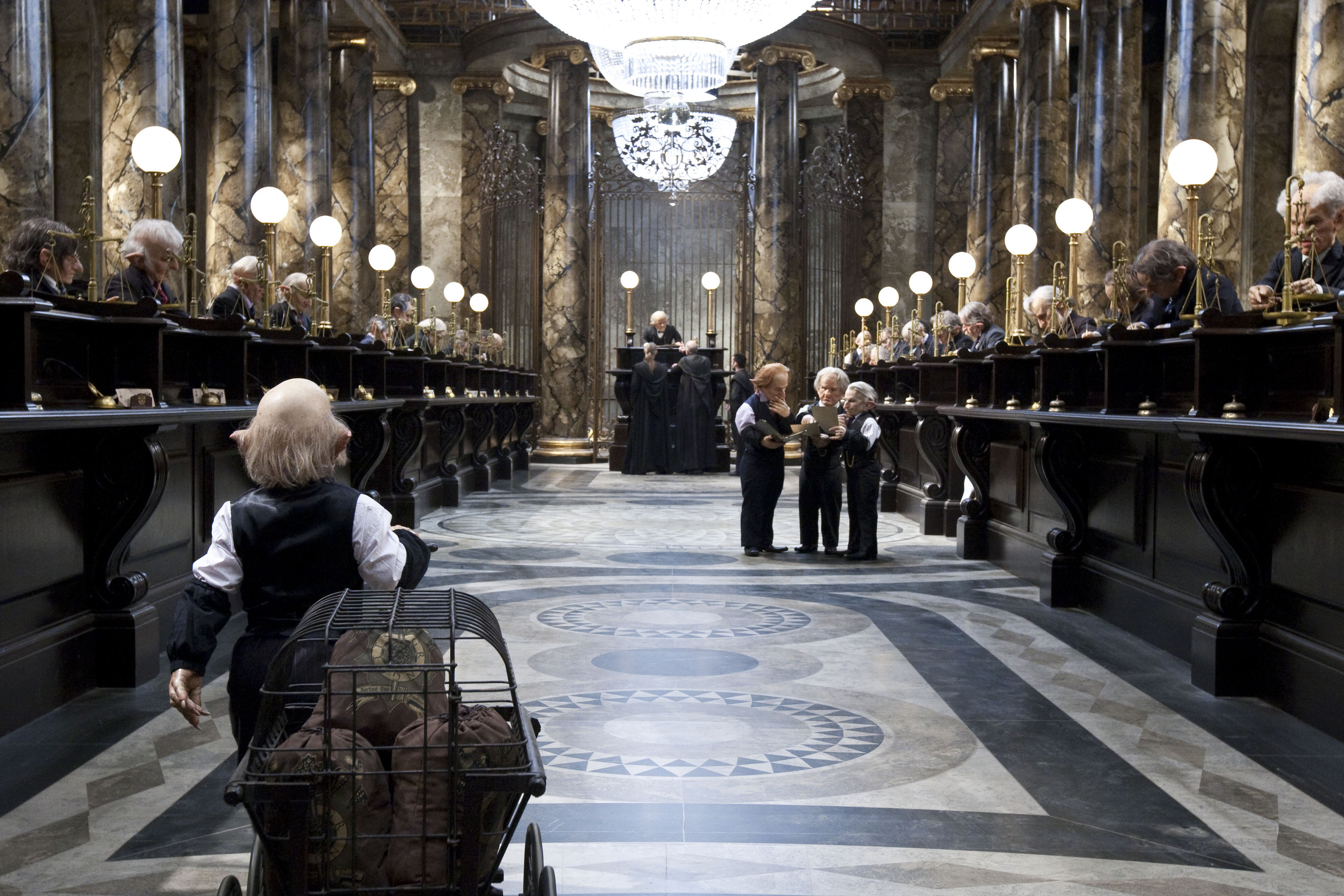 From the photo, you can see that the today's desk (including lamp) is a very nice representation of what was used in the movies – and the spot on the game board it is placed on also nicely copies the mosaic floor from the movie set.
Summary
Overall, it is a nice desk and it is a rather accurate representation of what we saw in the movies (maybe it could have been slightly higher). It has a decent piece count, noting none of the pieces are particularly small. Still, without anything that truly stands out, I'll award it just above average, that is 3.5 out of 5 House points.
Harry need money to buy all the things he needs for his first year at Hogwarts. Hopefully tomorrow will help, as the self service desk doesn't seem to work. Check back tomorrow on the Advent calendar review page to see how it goes…
Till then, Build the Magic!